Introduction to the GOALS Project
NCDAE is proud to lead a grant effort sponsored by the Fund for the Improvement of Postsecondary Education (FIPSE). The project, Gaining Online Accessible Learning through Self-Study (GOALS) will capitalize on the products of an existing GOALS project and focus on motivations of top administrators to choose to engage in self-study and continuous improvement on web accessibility. This information will then help the GOALS partners to create blueprints that will help promote adoption of institutional web accessibility in higher education.
Recommended Practice Resources
Just beginning the process? Here are some useful resources that will get you started in the right direction. View the Blueprint for Institutional Web Accessibility and Indicators for Institutional Web Accessibility documents for more detailed information.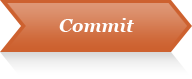 Indicator #1: Institutional Vision and Leadership Commitment
Institution-wide web accessibility is best attained and sustained when there is leadership to support institution-wide vision and commitment toward accessibility.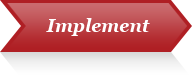 Indicator #2: Planning and Implementation
Web accessibility requires strategic planning. Administrators must establish policies and procedures along with a systematic plan to develop, institute, and maintain web accessibility.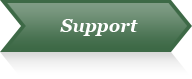 Indicator #3: Resources and Support
Administrators must provide the resources necessary to implement the web accessibility plan with provisions to ensure that the system will remain accessible.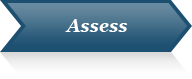 Indicator #4: Assessment
Ongoing assessment is necessary to ensure that your web accessibility plan is working and on track. Processes must be in place to measure progress.
Benchmarking and Planning Tool
Learn how the GOALS Benchmarking and Planning Tool can help your institution's online presence become more accessible.
Accreditation Resources
The internet is essential to today's higher education experience. Ensuring that all students- including students with disabilities- have access to digital materials is an important issue increasingly embraced by postsecondary institutions. The GOALS Consortium is working to identify ways in which web accessibility is, or could be, expressed in regional accreditation materials. The following materials have been developed by GOALS in conjunction with consortium partner SACSCOC (Southern Association of Colleges and Schools- Commission on Colleges) to assist institutions in finding ways to capitalize on their accessibility efforts while working toward reaffirmation of accreditation.
FIPSE Funded

The GOALS Project is made possible by a grant from the Fund for the Improvement of Postsecondary Education, U.S. Department of Education. The contents of this document do not necessarily represent the policy of the Department of Education, and you should not assume endorsement by the Federal Government.